Next Day Shipping
Free on All Orders
Buy 2 Save $10
Buy 4 Save $40 - on all items
We Are Online
Contact Us With Any Questions
Here are some terms you'll commonly see used to describe tequila and mezcal. Blanco - unaged tequila or mezcal Joven - translates to 'young' and is...

What is Rum? Rum is the product of fermented and distilled sugar cane. It starts with the cane which is pressed to remove the juice which is either...

Getting Started   So, you've tried Scotch and found it too rough, or you've been watching Peaky Blinders and are curious as to why they are drinki...
Ireland's Famous Distilleries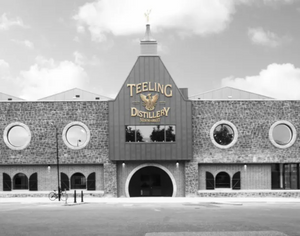 Teeling Distillery
With the opening of the Teeling distillery in 2012, whiskey making has came back to the World's original whisky capital. Following the relocation of Powers to Midleton in Co.Cork in the 1970's, not one drop of whiskey had been distilled in the Irish capital for almost 40 years, and not one new distillery had opened in 125 years.
See Our Selection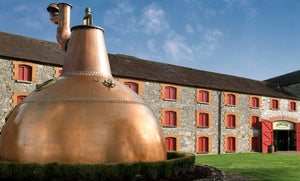 Midleton Distillery
Midleton distillery was founded in 1825, when 3 brothers from Cork took ownership of a building next to the Dungourney River in Midleton, Co. Cork. They expanded the distillery by constructing a huge 31,618 gallon Pot Still (approx. 140,000L) in 1827.
See our selection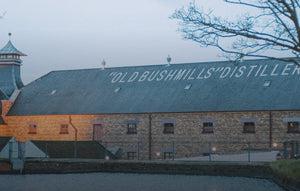 Bushmills Distillery
The Bushmills distillery is set in the idyllic surroundings of the North Antrim Coast, considered an area of outstanding beauty and with the UNESCO world heritage sight of the the Giants Causeway just a short distance away from the distillery. 
See Our Selection
Subscribe to our newsletter
Promotions, new products and sales. Directly to your inbox.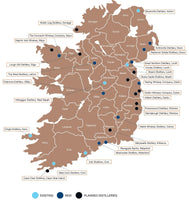 About Us
Growing up in Ireland and living in Scotland has given us a unique perspective on these two great whiskey traditions. Excellent whiskeys (or whiskies in Scotland) can be found in both countries, but where-as Scotch is all pervasive and can be found all around the world, most people in Asia would be hard pressed to name an Irish whiskey other than Jameson. We feel this is such as shame, as Irish whiskey really is just as good, if not better. Whiskey was first produced in Ireland, and the whiskey making tradition goes back almost 1000 years, resulting in some truly unique expressions which cannot be found anywhere else.

At Original Whiskeys we are committed to bringing you the finest award winning Irish whiskeys. Ranging from peated single malts to spicy, fruity single pot still whiskeys and everything in between, the range of Irish whiskey is staggering.

If you're new to Irish Whiskey - Read our Introduction To Irish Whiskey or see our follow our Guides & Recipes blog

Take a look at some of the great whiskeys we have in stock, and we are always here to help with any questions you might have. Sláinte! (Cheers!)
Shop Now
Use left/right arrows to navigate the slideshow or swipe left/right if using a mobile device